Wrexham Museum stages a changing programme of exhibitions and displays across its three galleries and the Time Tunnel:
Social, industrial and military history
Archaeology
Geology, palaeontology and natural history
Fine and decorative arts
Sport
Popular culture
The exhibitions and displays tell the stories of Wrexham, Wales and the wider world for adults and children. They are developed in collaboration with volunteers, community groups and through our partnership with Amgueddfa Cymru | National Museum Wales and the National Library of Wales.
Gallery One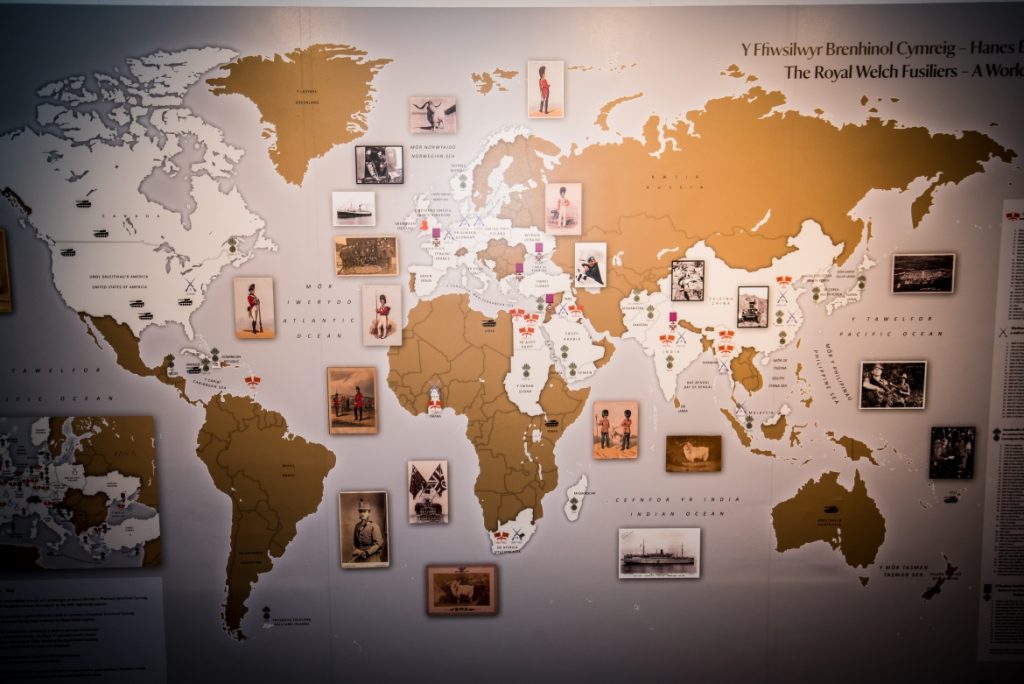 Gallery One – is the space where you can explore the museum collections and the stories they reveal of Wrexham's past.
Enter the gallery via the Time Tunnel where you can see objects chosen and interpreted by members of the local community.
The gallery has been specially designed to appeal to the many different people the museum attracts. What will appeal to you?
Meet Brymbo Man, listen to the news of his discovery and find out how science has revealed his secrets.
See the Bronze Age Rossett Hoard and watch two specially produced films that explain how the hoard was made nearly three thousand years ago.
Try your hand at rebuilding Holt castle or listen to historic characters report from the frontline of Wrexham's past: the conquest of Wales, the time of Owain Glyn Dŵr and the Civil War.
Sit back and relax in the Hippodrome as you watch films about Wrexham Lager, Wrexham FC and Wrexham's mining past
Sniff out the charms of Victorian Wrexham with the help of the Acton Dog…
Exhibitions
The latest display on the museum forecourt is a series of artworks by north Wales's landscape artist, Mikey Jones. Mikey Jones rose to prominence with…