An exhibition showcasing images taken during the Homeless World Cup has opened at Wrexham Museum – the future home of the new Football Museum Wales.
The exhibition, titled Dragons Warriors – Dreigiau Rufelwyr, features a selection of photographs, taken by South Wales based photographer, Nigel Whitbread, during the 2019 Homeless World Cup, which took place in Bute Park, Cardiff.
The launch of the exhibition comes just a day ahead of the start of the 2023 Homeless World Cup, which kicks off in Sacramento, California, this Saturday.
Nigel describes the exhibition: "More than 500 players representing over 50 countries travelled to South Wales in 2019 to attend the week-long free festival of football which took place in Cardiff's iconic Bute Park, right in the heart of the Welsh capital.
"The images contained in the exhibition aim to reflect at its core and represent a cross section of homeless people. How they are all, despite their differences, trying to overcome the isolation from the rest of society, and how taking part in the Homeless World Cup gives them a sense of empowerment and the knowledge that they are part of something bigger than themselves."
"As you browse the pictures, I hope that you will not view the guy or girl on the street in a stereotypical way, as people in doorways asking for money, but simply as people who have no home to go to. Please appreciate that there is a story to be told about each one of them as to why they are where they are and to understand that there are ways people can change their situation for the better given the right support."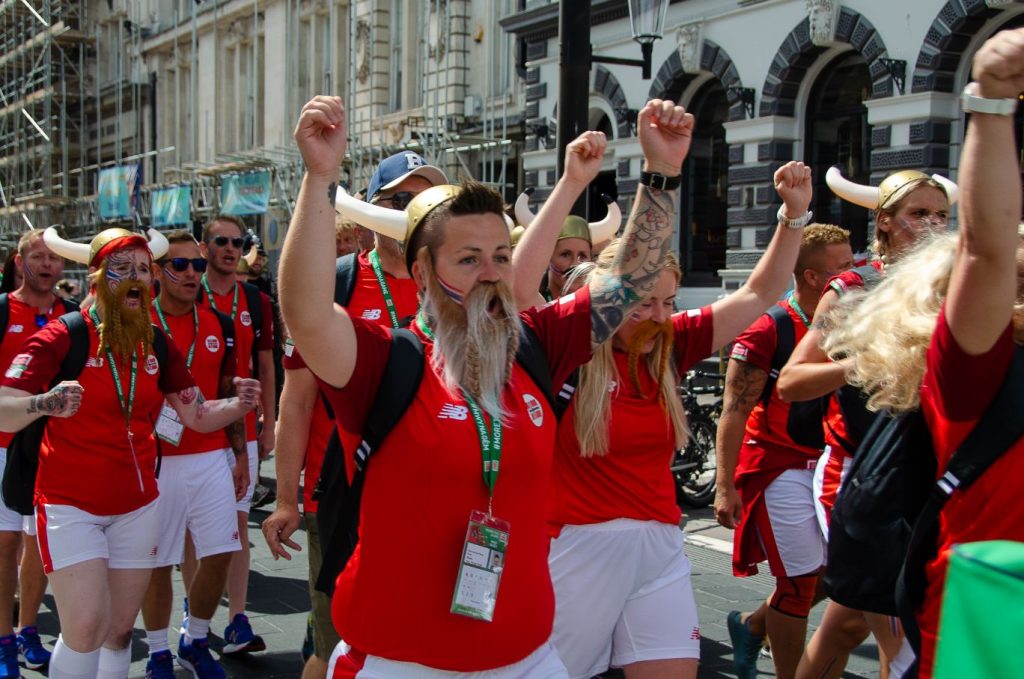 Football as a force for good
Lead Member for Partnerships and Community Safety at Wrexham County Borough Council, Councillor Paul Roberts, said: "We are delighted to present this exhibition at Wrexham Museum, the future home of the Football Museum for Wales.
"This powerful collection of photos is well worth seeing up close. They are an inspiring example of how football can be used as a force for good, to empower communities and draw attention to urgent social issues."
Dragons Warriors – Dreigiau Rufelwyr is now on show on the forecourt at Wrexham Museum.
A museum of two halves
The new football museum is being developed alongside a totally refurbished Wrexham Museum. Both will exist side by side in the current museum building on Regent Street – a brand new national attraction in Wrexham city centre.
The new football museum will celebrate Welsh football, past and present, in all its diversity, from grassroots clubs to the national teams, as well as highlighting Wrexham's historic achievements in the sport and celebrating the rich heritage of the County Borough.
New galleries will be created to display the Wrexham Museum collections, which means an enhanced experience for visitors and a first-class, modern venue for discovering the fascinating and eventful story of our region of North East Wales.