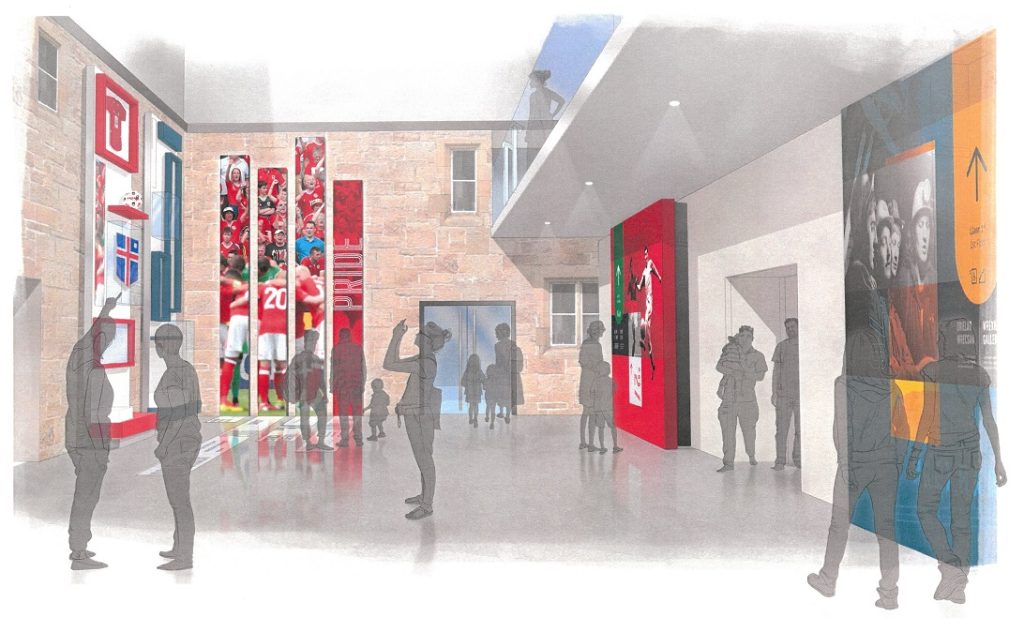 As plans to build a brand new Football Museum for Wales alongside a fully refurbished and reimagined Wrexham Museum continue to progress, we're now delighted to be able to share the latest designs.
In this quick guide we'll give you a tour of the various new galleries and spaces that will form the Football Museum and introduce some of the ideas for the content, themes and stories you'll be able to discover on your visit.
All images and artist's impressions courtesy of Hayley Sharpe Design.
Brand new galleries and spaces are also being designed for the refurbished Wrexham Museum. You can read all about those design plans here.
The tour starts here: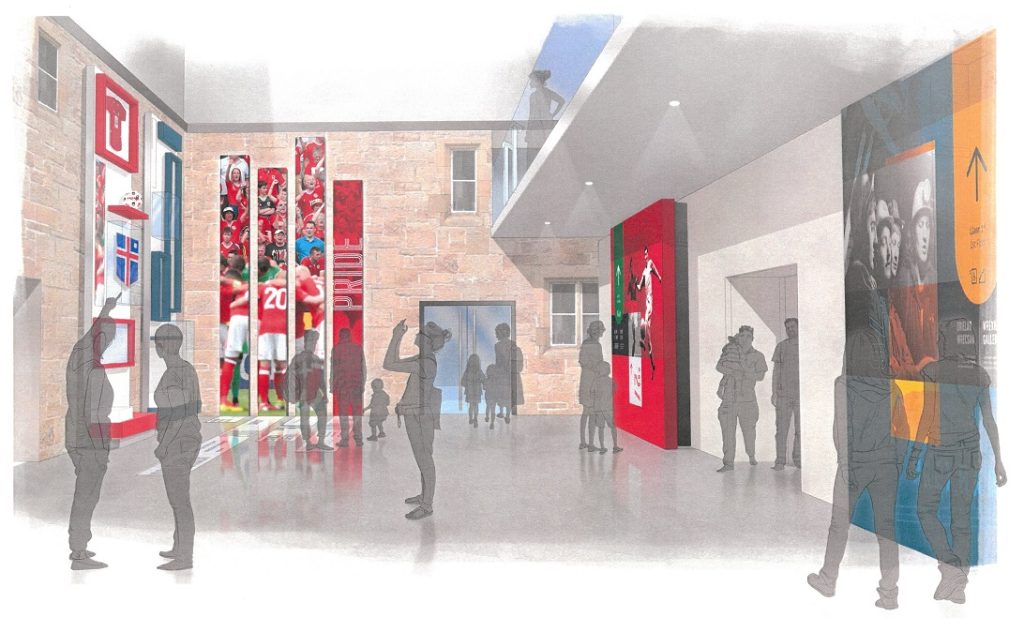 The plans envisage a double height atrium at the heart of the museum building on Regent Street in Wrexham (see above). Here you will encounter the 'museum of two halves'. Full height LED display screens, with object and image displays providing a flavour of what is to come.
Image: artist's impression by HSD.
The football museum will be about people. It will be engaging, sensory, accessible, dynamic, informative, enjoyable and above all Welsh. If it was a stick of rock the letters running through it would spell CYMRU.
There'll be an immersive experience at the start of the football galleries on the first floor of the museum introducing the birthplace of Welsh football and inspired by those experiences at the start of every match.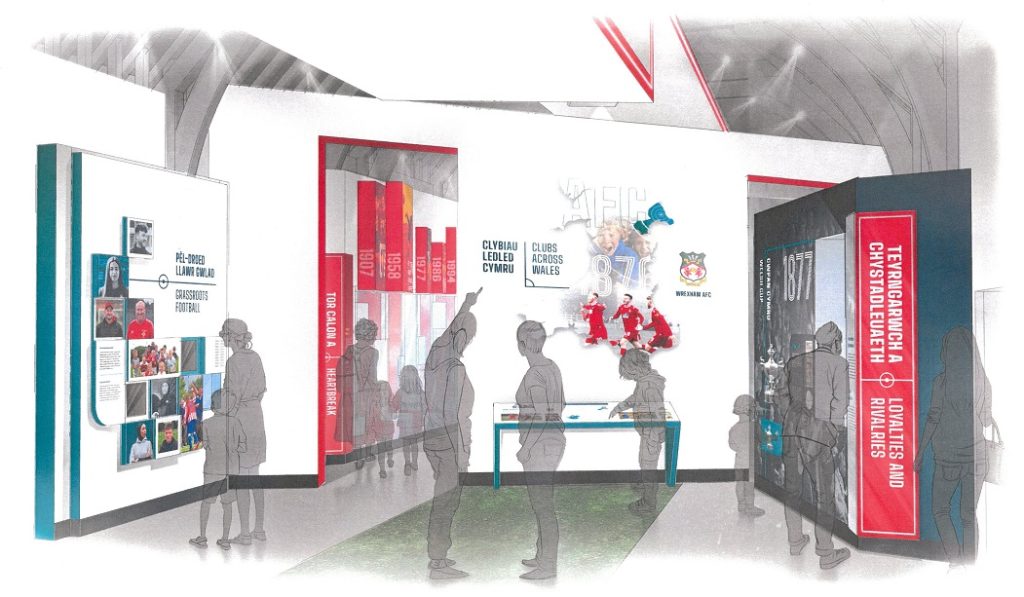 The first football gallery (above) will cover the domestic game: the grassroots, the clubs you support week in week out through thick and thin and the challenges women's football has faced since the beginning of the game in Wales. Do you know any lesser-known clubs with a great history? If you do, tell us!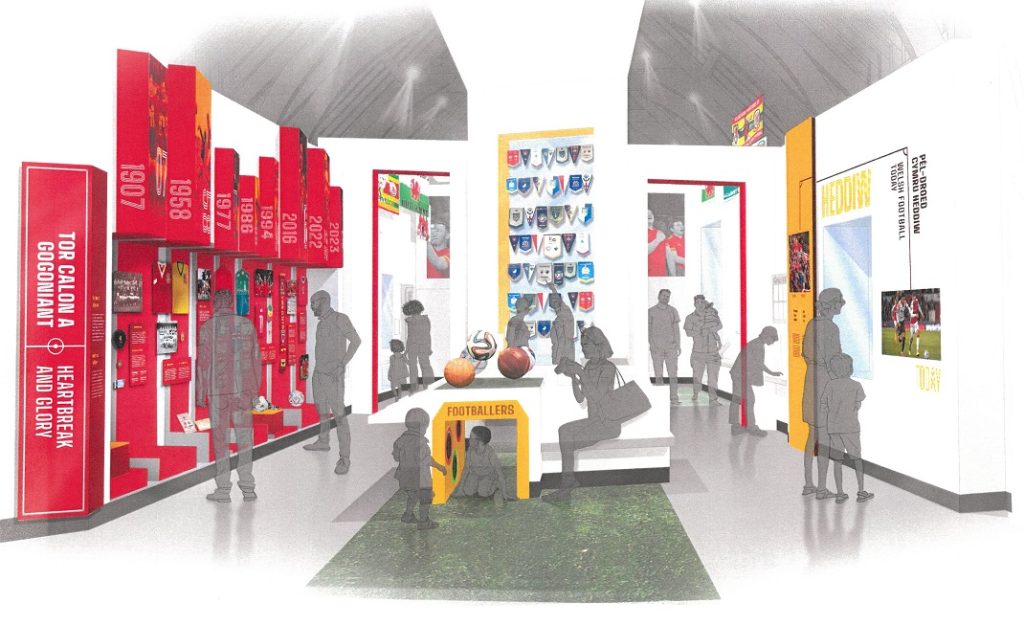 The middle gallery explores the fortunes of our national teams since 1876. Choose your favourite moments. Explore the 'Heartbreak and Glory' object timeline. Which key moments do you think we should aim to include? Interactives on the laws of the game and a challenge for the football know-alls. There'll be space for a case devoted to the latest in the game.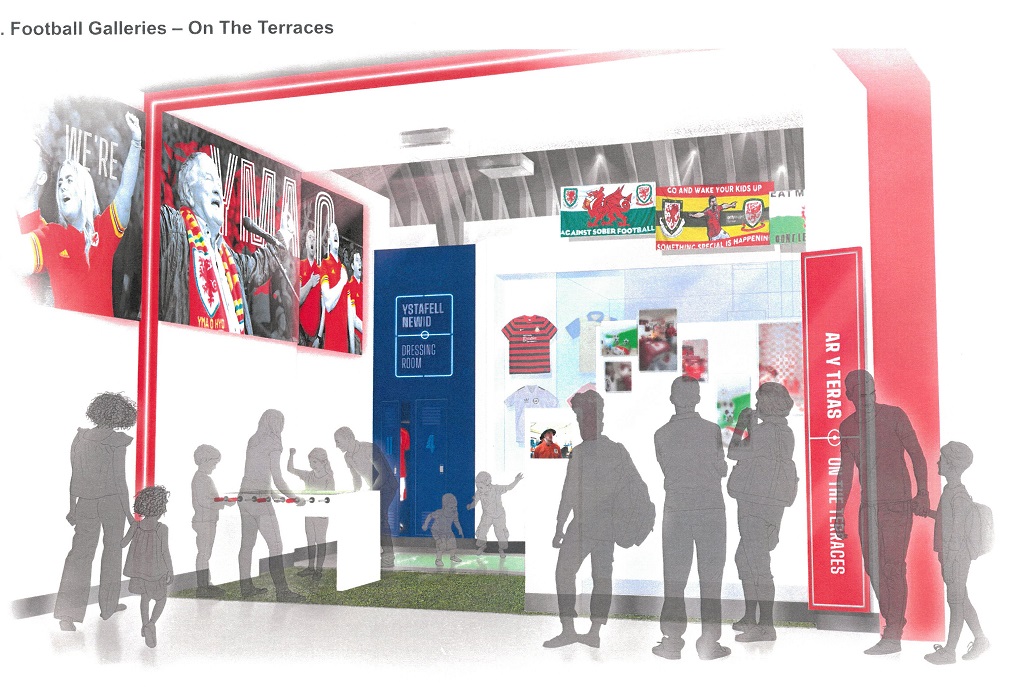 The far gallery is all about the supporters and the true spirit of the game and its importance to our country. Match journeys and match memories. Singing for Wales, fan fashion, celebration and commiserations, and finally the fight to save your club. With loads more activities for kids, big and small.
Our Engagement Officers will be gathering material for this gallery and the other two over the coming year.
Next steps
2023 is shaping up to be very exciting year as the project continues to make fantastic progress.
The valuable feedback we received in our recent consultation sessions will be used to help inform the next stage of design work. We'll be keeping you updated on this via this blog and our social media channels.